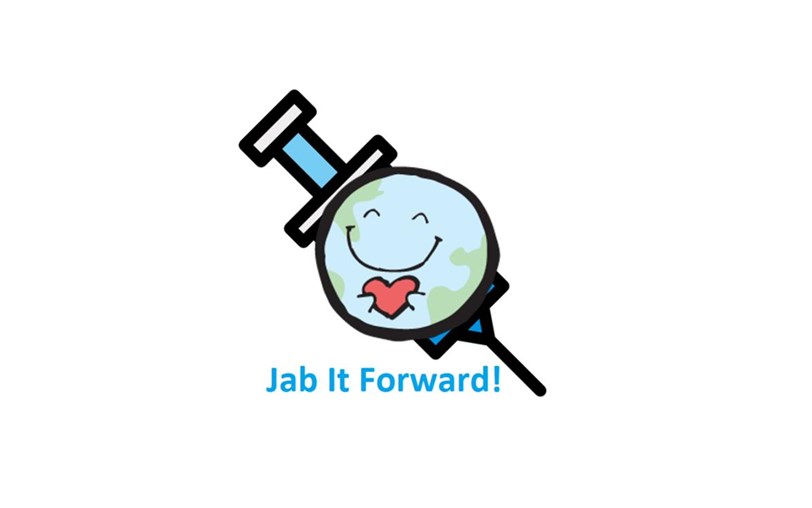 Swanage and Purbeck Rotary CIO is delighted to be involved with the Jab It Forward campaign, an initiative created by an Aunt and Nephew duo Ben and Mo Andrews, aimed at helping communities in low-income countries to become vaccinated against Covid-19.
Full details are available on the campaign's JustGiving page.
No one's safe until we're all safe, so please take a look and see if you can help with this very important initiative.